Lately I have tried a new site,
Influenster
, which has been pretty awesome! So occasionally now you may see me reviewing some free samples I receive from their site.
My first "VoxBox" came from Calvin Klein and included samples of Eternity Now for men and women. I am normally a stickler for perfumes, I have worn the same two or three for the past fifteen years and nothing else. But I have to say I did enjoy the Women's perfume! It had a nice "spiciness" (for lack of a better description) to it that I liked. I am not too keen on overly sweet scents usually and this one was sharp enough to be noticed but not be distracting. I caught a whiff of it throughout the day and I can say it was long lasting in a good way.
Now as for the men's cologne, Ryan got to be my guinea pig for it and I have to say I wasn't a fan of it. It was also long lasting but it just didn't seem to fit. It was sweeter than I like (and normally he likes) and just didn't work for me (or him!). I am usually a huge citrus fan, but this smelled like straight lemons and it was not very cologne like!
So....
Eternity Now for Women, totally worth a try to see if you like it!
Eternity Now for Men, eh, not so much.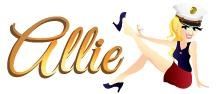 PS -
I received these products complimentary from Influenster for testing purposes. All opinions here are my own and are not influenced in any way.
PPS - This is my 800th post!