Facts about me - Part 1
Facts about me - Part 2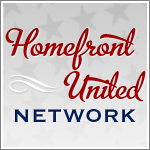 SpouseBUZZ
Milblogging - Official Site
AAFES (Army Air Force Exchange Service)
Shop online. Check your exchange credit statement. View employment opportunities.
NEX (Navy Exchange)
Shop online. Get contact information about exchanges, lodges, ship stores, and military uniforms. View employment opportunities.
Marine Corps Community Services (MCX Locator)
General community site, including a map and locations of Marine Corps exchanges in the United States.
Defense Commissary Agency
Shop for sales items. Information for DeCA's customers, suppliers, and employees.
Tales from a Small Planet - Resources
Armed Forces Vacation Club
If you ever can get leave approved it is worth looking at! They have deals all over the world!
Military Connection - Educational Programs