So being slightly bored I decided to look at my blogger stats. My most viewed entry this month is the
USMC Birthday Ball
post I did last year. It is nothing earth shattering, just me talking about our experience and some pictures, yet google is sending people here for a reason! So I decided to write a post to help those google stalkers out...
DOs and DON'Ts
- DO wear something you are comfortable in
You need a dress you can sit, stand and dance in. Usually before the ball there is a cocktail hour. They sometimes have tall tables to gather around but unless you rock at standing in five inch heels, go for a little comfort! You will also need to sit for the ceremony and the dinner, so do not get a dress you can barely breathe in. As for dancing, you don't want to be pulling up your dress or dragging your hem all night. The two Cs...
Comfortable
and
Classy
.
Early in the night...
Later in the night... shoes come off! (during the dancing!)
- DON'T try and recreate My Super Sweet 16
Do not overdo the neon colors, the glitter and the skin exposure. You are a direct reflection of your Marine. Be respectful to him and the Corps.
No
No
No
No!
No!!
- DO try and wear a longer dress
This can be a matter of opinion. Personally, I think longer dresses are more appropriate for the ball. It is a formal event, the Dress Blues are a formal uniform. Now that doesn't mean ankle length is mandatory. Tea length is fine. They won't kick you out if they see your ankles! But wearing a hoochie skirt that lets people know what color underwear you have on is not appropriate. I saw some girls in very short dresses, and I mean really
really
short. Remember, there is dancing and fun but you are not going out to the club!!
- DON'T overstress
It is not imperative that you color coordinate to his dress blues perfectly. If you want to, go for it! If you can't, don't stress it. Red and blue and black are great. Want to compliment? Wear yellow. I have seen girls in purple or pink or even green and they looked wonderful.
- DO feel free to bargain hunt
Is a veteran spouse getting rid of her old dress? Are you at an event where they have free dresses for military wives? Did your best friend hold on to her gorgeous prom dress? Go for it! I wore my senior prom dress the first year Ryan and I went, and it coincidentally was a nice blue color! The next year I splurged a little and went to David's Bridal for a red dress... I still spent maybe $100 at most. This year I got a dress at a spouse appreciation night
for free
. It is black and beaded and may border between tea length and long. It is all good!
- DON'T feel the need to spend a lot of money
The tickets and hotel room for the night can be pricey. If there is a cash bar more money will go. If you need to coordinate flying 3000 miles to fly to see your husband to go to the ball, plane tickets cost money (or maybe this is just me?)! In line with the dress thing, it is ok to do your own hair and make up. My friends did mine for me the first year I went which saved me a good bit of money. If you want to splurge and get your hair done and go to the Mac counter at the mall, that is fine, but as long as you look respectable that is all that matters!
My first ball with Ryan my friend Laura did my hair for me, and it looked awesome!
- DO remember you are an extension of your Marine
Be polite, be sociable. Meet your Marines coworkers and chain of command (if you are introduced). Sirs, Ma'ams, Please, Thank you... manners go a long way. Now is not the time to go into that funny story about the time your Marine came home drunk and mistook your kitchen garbage can for the bathroom. With his buddies, maybe, but not his chain of command! If you get a chance to shake hands with the guest of honor, do it! Chances are they are an amazing Marine and are asked to be in that position for a reason. Ever see the Geico commercial Why Drill Sgts Don't Make Good Therapists? Or Full Metal Jacket? Guest of Honor at my first ball... Gunny Ermey! Picture to prove it.
- DON'T get sloppy drunk!!
Definitely not during cocktail hour, the ceremony, or dinner! Once the dancing and stuff starts it is ok to let loose
a little bit
but getting wasted is not your priority. I have seen a lot of girls falling all over themselves at various stages of the night... it isn't pretty. I am not saying stay sober and have no fun, just be careful!
- DO pay attention to the ceremony
Texting, talking, staring around the room, sighing in boredom, tweeting... not things to be done during the ceremony. I saw a girl last year texting the entire time and I was so annoyed. If she had been closer to me I would have said something, but I didn't want to cause problems. Be respectful. Listen. I find the ceremony very interesting, yes it can get long, but the tradition is important. The Youngest Marine and Oldest Marine cutting the cake always gets to me too, especially as I get older and it seems that Youngest Marine gets younger every year...
My first ball was with my Poppy... he has been the oldest Marine at every ball he has been to in the past decade or so! He is now 92 (as of 2014).
- DON'T wear your wedding dress
Seriously. And I am not talking about the nontraditional slinky white gown... I mean a full on ball gown that you look at and go "Dear Lord she is wearing a wedding dress."
- DO have fun
Take pictures, meet people and enjoy the night with your Marine. It is a fun celebratory night that you can both enjoy. Make some memories (:
This post is not to criticize or judge or anything like that. I saw a lot of people looking at my pretty uninformative post from last year and figured I may as well do one that could help some people! Other bloggers have done similar posts, feel free to link them here if you want (: I hope all you ladies attending the ball this year have a blast. I will be flying out to 29 Palms for my husband's at the end of November and I am pretty excited... even if it is on a Friday!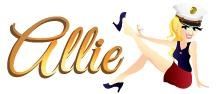 EDIT: This post is my most read post on this blog! I have updated it to reflect some different things as time has gone on, but the main points still apply. Remember this post was originally published in 2011. For other Marine Corps birthday ball posts from My Marine and Me, see below.
Ball 2007 - Attended with Grandfather, didn't blog then. Pictured above.
Ball 2008 - Attended with Ryan, not blogging yet. The pictures in the blue dress are from that ball.
Ball 2009 - Blogging, but Ryan was deployed to Iraq, so we did not attend.
Ball 2010
- Washington DC (ball in Arlington, red dress pictures)
Ball 2011
- 29 Palms (ball in Palm Springs)
Ball 2012
- Camp LeJeune 2nd Reg (ball on base)