Day 6 - Valencia, Spain
I loved Valencia! It was a gorgeous day, I was
finally
not feeling sick anymore and we had a really great time. The weather was beautiful too. The funny thing about travelling in the winter is that it looks like Ryan and I wore the same things basically every day. Jeans, boots, and a peacoat. This is proof we did change our clothes, I promise!
I had a friend in college who did a semester in Valencia so I had a whole list of places to see and foods to try and I felt really prepared for this stop. The ship had a shuttle into Valencia that you were able to charge back to your cabin (hooray!) so we took that into the main town.
Naturally Ryan and I decided to walk around. Right near where the shuttle dropped us off was The Rio. At one point it was indeed a river, but it is now a large park with jogging trails and trees, art and play equipment that snakes through the city.
Knowing we'd come back to the Rio we decided to head into the city itself a bit more. Sunshine and orange trees galore. Ryan barely pauses when I take pictures so I have the elusive husband in his unnative habitat below... ;)
Ok I still had my jacket on at first, but it really warmed up as the day went on. Look at that blue sky! Oh just writing this and looking at the pictures makes me want to go back. It was very tempting to pick an orange and try them but they were just too high. And it is a pretty good thing we didn't bother early on... someone may have tried later in the trip. When I write about Mallorca you will see!
As we wandered we saw the bell tower to the cathedral off in the distance and decided to head that way.
Luckily the church was free to enter, so naturally we went inside and explored a little bit. It did cost money to climb the bell tower but we decided to stick with the main part of the church. There were some truly beautiful statues in there that caught my eye instantly. Especially the Madonna one below.
After we left the church we wandered into what was known as the Regala, whis was a large circular shopping area around a fountain. They had stores in the buildings that made the outter ring but also kiosks in another inner ring with the fountain like a center point.
I also could not resist taking pictures in the window of this store. The Christening gowns they had in there were so unbelieveably beautiful. Ryan naturally saw that and started saying we should start a family since I am gooing over Christening gowns I am obviously ready. Men :P
The back side of the Cathedral near the Regala
After we walked around a bit and took a small rest at this fountain in one of the plazas. There were tons of orange trees dotted around and the fountain had a lot of oranges floating in there. I am curious to know if there was a significance to having oranges in this fountain or if people just tossed them in there because they could. I didn't see that anywhere else so if any one knows about Valencia and a fountain you're supposed to throw oranges into please let me know!
Naturally another bridal store. See how gorgeous the gowns are???
Now I knew we had to take a cab to get to the part of Valencia known as the City of Arts and Sciences. We had some Euros on us so we hailed a cab and I got to put my Spanish to good use. Our cab driver spoke no English at all so I really got to use my Spanish and it worked! Ryan actually looked suitably impressed... I believe his exact words were, "Wow, I didn't think you really knew useful Spanish! That sounded good. Now what did he say?" Thanks my love. So we arrived at the City of Arts and Sciences which have all sorts of museums and the like, a planetarium and aquarium and more. Plus the architecture is stunning!!
Ryan insisted on this picture for a change.... it's a rooster thing.
All the different buildings.
They seemed to be filming some sort of either sci fi movie or a commercial or something so I had to be nosey and go look! Think of how the citizens of the capital dressed in the Hunger Games and that is how all these people were dressed. Add in the background of the blue screen plus the weird buildings my guess isn't too far off I'd gather!
We did briefly flirt with the idea of going in to the aquarium but then realized it would be almost $85 to do that for the both of us! No thank you. We were content to walk through the main halls of the science museum and then walk around the buildings. And right behind the buildings themselves was The Rio (the park mentioned at the top of my entry) so we walked back through there a little while.
We walked a bit before deciding to get in a cab to the Plaza de Virgen where my friend recommended we find something to eat. We settled in an outdoor cafe conveniently named the Cafeteria de Virgen and had some extremely delicious food!!
Plaza de Virgen
The view of the plaza was very pretty, tons of school kids on a field trip playing, and we had a very good lunch! We started with some fried calamari that was so tender and delicious. Naturally we ordered the patatas bravas again, they were better than in Barcelona but still not the best we ever had.
We were told we had to try paella in Valencia as that was basically where it began. We got a meat/carne paella that had chicken and rabbit in it. To be honest I was nervous about trying rabbit, I haven't ever eaten it before and I had pet rabbits growing up but I usually will try anything once when it comes to food. It was ok, but I don't see the need for me to eat a lot more rabbit in the future! The paella itself overall was delicious though.
We also had to drink Aqua de Valencia, which was an extremely refreshing drink. It was orange, sugar, alcohol, fizzy, cold goodness! And the glass they served it in was huge! I enjoyed picking out the orange sections from mine and eating them that way.
After eating we had to walk back to the shuttle and go back to the ship but we truly loved our time in Valencia.
Back on the ship we listened to this super talented piano player who we tried to catch every night after that.... he sounded like Michael Buble and Billy Joel all rolled into one and was just fantastic. We had dinner in one of the ship restaurants that evening and the regional specialty was, you guessed it, paella! So that was my dinner as well. After dinner we went and saw an acrobat show by a Polish couple Dorota and Renaldo, they were incredible! Both professional ballet dancers they fell in love, married, had a daughter and then got into acrobatics. They did strength poses, ribbon climbing and spinning and flying and it was insane how good they were.
Up next - a surprise stop in Mallorca!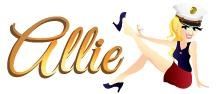 You can follow along with all of the entries from our trip
here
!