Originally on our 8th day we were supposed to have a day at sea and then spend our 9th day in Caligari, Sardinia (an island off the coast of Italy) but we had some rough seas so they decided to change up our schedule and detour us to Palma, Mallorca in Spain. I am so glad they did, we had an amazing time, probably one of the best days on our trip, in a place we were never supposed to visit in the first place! There was a bus option for Mallorca but we decided to walk along the harbor to the main city and I am pretty glad we did. It was a gorgeous day and a lovely walk, even if it was kind of long.

We skipped breakfast so naturally after walking for a bit we were absolutely starving. We stumbled across a restaurant that looked promising and backed right over the harbor. Sitting outside (sensing a trend yet?) we had a really good lunch! The "culture board" on the ship (which had basic tourist sites and things to eat/see/do for each port) told us to try this tomato bread that was a specialty, so we ordered that with cheese and cured ham on top. We also go a seafood tapas (frito de Marico), some roasted peppers that were a lot like ocra, and croquettes. Definitely a delicious lunch!
As we walked the giant cathedral was our focal point. We really wanted to go there. Even from across the harbor it looked so huge and impressive, so that became our destination. Right off the side of the cathedral was a lake with a giant fountain in the middle, it was so picturesque!
There was a fee to go inside, but since it was only three euros per person we decided it was worth it. And man were we right. The inside was spectacular! The altar was designed by Gaudi and every niche and cranny was filled with stunning artwork. They also had a small museum with tons of artifacts that made me realize my religion is a little strange. Holy person? Put his femur in glass and put it in a church as a relic! (I'm Catholic, I can make fun of myself :P) The stained glass also made the church glow in such a colorful light, it was breathtaking.
Main altar designed by Gaudi, I have never seen anything like it before!

The ceiling was very hard to take a panorama picture of, I may or may not have almost fallen over a pew in my attempts but I got it! And Ryan got a laugh out of it.
See, femur!!
They also had this neat sculputre that had all of the saints from Mallorca represented on it with their birth and death dates.
As we left the church we wandered a back alleyway or two and then came back behind the cathedral. There were about six horse drawn carriages waiting for tourists to buy a ride. One guy came up to Ryan and I ("Alleman? German? No. Russian? No. Ah, English?") and tried to get us to buy a ride for 40 Euros. My husband is a supremely practical man so I was not shocked when he rejected the offer. I was shocked however when he haggled the guy down to 25 euros and told me to get in.
I still cannot believe we went on a horse drawn carriage ride through old town Palma in Mallorca.
My husband can truly still surprise me sometimes and I adore that.
It was a great way for us to see a lot of the city and save our poor feet some walking!
We did make a quick stop at an ATM so we could pay said carriage driver. He didn't mind!
The mega rich have these wrought iron fences with giant court yards inside. Envy!
Around this time we were starting to get hungry again so we hopped out of the carriage back at the cathedral and made our way down towards the center of town.
We stumbled upon another small cafe where we decided our sweet tooths could be satisified. With the small heaters it was perfectly comfortable as the sun left high afternoon status and the food was awesome.
Mallorca is famous for its almond sponge cake so naturally we tried that with some ice cream along with banoffee pie (OH. MY. GOD. YUM) and an espresso for Ryan.
We met up with our Texas friends Kristii and Debbie at this point and walked around a but more. They had actually gotten a ride from a very friendly local to get into the city but decided to walk back with us rather than pay for a cab or the bus. As we walked we saw some German tourists from our ship trying to get an orange out of one of the many trees. Ryan naturally decides to help. So we each finally get a gorgeous orange to try and.... it was
terrible
. Super sour and probably just not ripe yet, even though it looked it! I was pretty disappointed but at least we know why no one was picking them anywhere! Smart locals.
We realized we still had a lot of time to spare so we stopped at another cafe along the marina to get a drink. I have to say I honestly had the best mojito of my life. It was so so good!!
I will never have a mojito that good again! I know it!
I tried to order in Spanish for us and the waiter snapped at me, "If you know English just use that!" and my face turned eight shades of red. Kristii instantly jumped to my defense and said something and I have to say the waiter instantly turned his attitude around. We even got a small plate of olives and cheese to snack on for free, I was shocked! I was just trying to be respectful and I think he realized that and checked himself. Yikes! Thankfully I hang out with people who do not mind confrontation like I do.
We did chit chat a little too long and had to hurry back to the ship but we made it without an issue thankfully. We all had dinner together before hanging out in the cigar bar for awhile. Afterwards we went up to the Spinnaker Lounge where they were doing karaoke. I'd rather have a root canal than sing in public but Ryan loves it. And he sang one of our songs, "I'll Be" by Edwin McCain... man that husband of mine... he is just wonderful sometimes.
Since our next day was a day at sea we knew we would sleep really late... so we stayed out really late to compensate! After karaoke there was dance party/club atmosphere and we hung out for a bit. Ryan and I made friends with a lot of people and Kansas City Chris, London Stewart and Carolina Ryan decided to form a Disney barbershop quartet. They may have been drunk (and oblivious to the fact that they had three people in a quartet) but that did not stop three grown men from serenading Kristii, Katie and I with "A Whole New World", "Tale As Old As Time" and "Can You Feel the Love Tonight" (among many others) the rest of the night. And morning.
Bedtime was around five am for me and seven am for Ryan. It was a fun night!
Next up - A day at sea and Tunisia!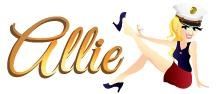 You can follow along with all of the entries from our trip
here
!