Day five - Barcelona, Spain.
I was so excited for Barcelona. I heard from so many people that it was wonderful and one of their favorite places, but the cards were stacked against us from the beginning. I woke up still feeling sick but was determined to go out. Unfortunately it was cold, gray and rainy... no colorful sun or flying parrots and happiness for us.
As soon as we got off the ship we realized we were about fifteen minutes from the city itself. There were busses waiting for us and for 12 Euro they'd take you to the city. Well, we had no Euro with us and it was too far to walk (especially via the highway and me not feeling well) so we got a cab that took credit cards and paid way more than 12 Euro to get into the darn city. See, not a good start.
We got dropped off near La Rambla and slowly started to walk around. I eventually realized this was stupid and stopped in a farmacia to see if there was anything I could get. I took Spanish for years and years so this was my first chance to try and use the small percentage I remembered. Luckily between my Spanish and the pharmacist's English we managed to discuss the problem. She reached back and opened some drawers and laid out a few options. I got got a 30 pill supply of Primperan (honestly not sure what it was and it may be better off if I don't look it up) for 3 Euros! So easy. I took one of those bad boys and man they were a godsend. The rest of the trip I took one of them every 8 hours and felt so so so much better. I was nervous about the next time I had to switch my patch but with this happy little pill I had no issues. Thank you Barcelona Pharmacists! My Spanish was enough to read what side effects to look for in case of problems and luckily I had none of those.
So.... Barcelona!
You can see I look pretty miserable/terrible. Definitely not my best day of this trip!
We started walking up La Rambla and found a gorgeous market that we decided to walk through and explore. So much food! Meats and fish and cheeses and produce, oh my! It was really impressive.
Yes, lots of market pictures. I had to take the fruits and vegetables for my family to see. Back last year when they had an exchange student, Ramon from Spain, he used to tell blatant, let's call them
untruths
to not do things. One was that "In Aspain we no eat fruits and vegetables." LIES! I see them all right here. My mom laughed when we showed her the pictures later. We walked around and saw Palau Guell (and surprise, decided not to pay to go in) before wandering up to a large city center.
BIRDS! Those pigeons gave me a slight Hitchcock Heart Attack. That poor hot dog vendor, he really didn't stand a chance. All the architecture we saw was stunning. Gaudi knew what he was doing, that's for sure. We wandered in and out of the drizzle just trying to see whatever we could.
My poor husband. His shoe insole was doing something funny in Monaco and for the rest of the trip his foot hurt. So he huddled on the bench in the rain while I got some pictures.
You can tell his foot hurt.
We tried to figure out the subway to save some money but we failed miserably. So we decided to bite the bullet and find a cab. Again. We also went to an ATM and got some euros to have on hand! The famous cathedral in Barcelona is hte unfinished Sagrada de Familia so that was our cab destination.
It was very impressive when we arrived! I know it has been a work in progress for hundreds of years and it is still ongoing. We debated once again paying to enter, but 30 euros (aka almost $50) to walk into a church seemed silly. So we slowly walked around the church, taking it in, before getting a cab back to La Rambla.
Once we got back to La Rambla we found a small outdoor cafe to get Ryan some Tapas. I agreed to have a bit, but my stomach was still iffy. We got sausage, patatas bravas (a favorite from the tapas restaurant we went to in DC, which although good in Spain where we tried it everywhere, simply tasted better at La Tasca. Oops), meatballs, bread and sangria. The tapas were ok, but like I said, I had (and would have) better.
We found the bus everyone else was taking to get back to the ship and hopped on there, paying with the euros we were now carrying. When we got back to the ship they were doing a free art history talk near the champagne bar so I went and sat in. I ended up getting a free art piece to take home for attending the lecture! It is a certified numbered print, certification included, that was actually pretty neat.
The evening was spent back in the cigar bar, I even had Prosecco again. The pills finally kicked in! We went to the buffet for dinner before heading off to the Magic Show (Cripton!) that was entertaining if nothing else. Some tricks were obvious, some were totally mindblowing! He was also a bit Kris Angel like with the leather and eyeliner, but to each their own.
The Champagne Bar, my favorite
Next stop - Valencia, Spain!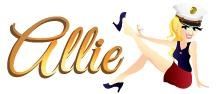 You can follow along with all of the entries from our trip
here
!