Day 9 - A Day at Sea
Our day at sea was rather uneventful for the most part. Honestly, we slept through most of it. When you have an interior room on a ship it is pitch black so it feels like the middle of the night even during the middle of the day. So after going to bed at about 5 am (for me, Ryan made it until almost 7am) it was no surprise that we slept until 3pm! We were even lazier after that and proceeded to order room service and stay in our room watching movies on the English movie channel until we had to get ready for the evening. The day at sea on Norwegian cruise lines is traditionally a formal night, but it isn't mandatory. They even call it "Dress Up (Or Not) Night" but how often does a girl get to wear a formal cocktail dress? Not often enough! So we showered and I tried to put my hair up in a simple sort of french twist (it kind of worked?) and put on a LBD I've had in my closet for forever!
We did decide to get some formal pictuers done and a lot of them turned out really nice, but the prints were expensive so we just got the one above. Yes that is a picture of our picture. Our friend Kristii took the one below on my iphone in the cigar bar and I like that one as well!
We all ate some dinner at Alizar where I had some delicious marscapone stuffed shells and managed not to get any on my dress! Then we all went up to the Spinnaker Lounge where they had the Ultimate Dance Party. We weren't out too late since the next day it was back to business and to be honest, we were still partied out from the night before!
Day 10 - La Goulette, Tunisia
I had mixed feelings about our stop in Tunisia. I was super excited because I would be able to check Africa off my visited continents list, I was nervous because it was not the best country for us to be in, they just had a revolution of sorts in the fall and being near Libya and Egypt it isn't the best part of the world at the moment. Ryan was briefed very carefully on this part of our trip and thusly I was too. Ryan grew out his hair and beard the entire trip for this stop alone. We wore no jewelry, not even wedding rings, and dressed in jeans, sneakers and sweaters. We carried no cash whatsoever, no camera except a disposable (*NOTE: Develop that thing!) and tried our best not to stand out.
Ultimate highlight, we rode a camel for five Euros near the ship, you can watch it here:
Camel Ride Video
We did the buffet for breakfast before getting off the ship. It was super windy but not too cold. At the port the had a fake village set up that was supposedly very safe and secure so a lot of people (that didn't do shore excursions elsewhere) just decided to go there and look around. Ryan and I wanted to get on the bus and go to the actual city of La Goulette. Taking the bus it was about half an hour to the marketplace where we were supposed to go. A lot of people through the main city were shooting dirty looks at our bus for even being there and Ryan eventually told me to put my hood up and stop looking out the window. I did.
Eventually we got to the marketplace stop and got off the bus. We were near a large square and the market was down off to the side. The market place really was something else. Small, dark and cramped with shops lining the street in both directions. If I reached my arms out I could probably reach the stalls on either side. I held Ryan's hand pretty tightly and I could tell he was in super observant Marine mode. There were kids running around and shopkeepers yelling, incense burning as some men skinned a sheep in the middle of the street (literally blood running down the cobblestones to the sewer drain) and tons of people. The shops were neat to look at, scarves and spices and oil and artwork. Sensory overload.
As we strolled I suddenly felt someone grab my wrist and yank me backwards. Like I said, I was holding Ryan's hand pretty tightly, so he naturally came with me. The guy started talking about perfumed oils and having me try them and I politely tried to decline while tried to pull my hand back. He ended up pouring oil on my hand (and it did smell lovely) but we repeated "No Euro" until he let me go. Needless to say I was a little freaked out. But we walked through the market place some more before turning around to head back. Perfumed oil man spotted us again and stepped in between my husband and I and tried to pull us apart so we weren't holding hands anymore. Ryan swiftly reached his hand up under the guy's arm and triggered a pressure point until the man let us both go. Thank you Marine Corps for such handy tricks. After that I was done with the market place.
We wandered the plaza a bit after and I took some pictures carefully with my phone, but to be honest most of them I took from the bus. I will one day take my disposable camera in to get developed but you get the idea of La Goulette from the pictures below.
This was the plaza our bus parked near and we walked around for a bit. We were high up so we had some interesting views of the surrounding city as well.
Ryan said to be honest it reminded him a lot of Iraq in many ways. There was garbage piled everywhere with goats and sheep grazing wherever they could.
We took the bus back to the fake village and decided to eat lunch there. Kristii and Debbie met up with us and the first thing we did was ride the camel! The video is linked above.
I was super excited to ride the camel (mean hissing thing it was!) and it was such an incredible, unique experience. What a weird feeling too! Lots of swaying, especially getting up and down!
My husband hissing back at the camel. I am serious. You can also see our ship in the background.
After the camel ride we went in to the one restaurant in the fake village to eat lunch and it was pretty good. We had black tea with orange that was so sweet and delicious plus chicken, sauces, salad, fries and bread. Very good!
Once we ate we decided to go shopping in the market place. We got some of the black tea we had at lunch for 97 euro cents (since it was all the change we had even though it cost 1 euro she sold it to us), two scarves (one was for me and one for our friend Kristii who paid us back) that were 5 euros each for 7.50 total, and a 40 euro painting for 12 euros... they love to haggle and my husband does as well. He was really good at it as you can see!
After that we fought our way back to the ship... literally. The wind was blowing so hard by this point we had to severely lean in! We laid around in our room for a bit and watched the Smurfs 2 and just relaxed until dinner. That night was the "White Hot Party" where the lounge becomes black light lit and you're supposed to wear white and dance all night long. I had white pants and a black and white tunic and Ryan just wore his white tshirt. After the alcohol was flowing a bunch of the guys just took tablecloths off the tables (it was a lot emptier at this point!) and made togas. And yes, I am serious.
My husband and I went to a toga party back when we first met and started dating about six years ago... I never imagined the next time I'd see him in a toga would be on a cruise ship in the middle of the Mediterranean sea as my husband! It was a fun night.
Next up - Palermo, Sicily - Italy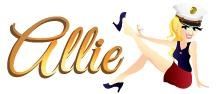 You can follow along with all of the entries from our trip
here
!