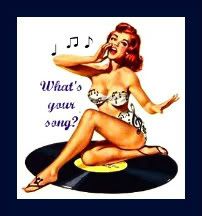 This song is very special to me... not just because I do love me some Disney. When I was six my first grade class sang this at school for our end of the year show and I was picked to hold the giant poster of Aladdin and Jasmine on stage, a huge honor when your six. I guess it hit a note with my mom and dad too.
My mom and dad (he is my stepdad technically, but he is my dad in every single way that counts) got married when I was six. This was the song they chose for me to walk down the aisle to at their wedding. A Whole New World. It was played on the violin and beautiful.
So that is my choice for this week, my favorite Disney song ever... I may even have it as a ring tone. Just maybe.