Day 12 - Naples and Pompeii Italy
We woke up in Naples pretty excited to get some pizza. Honestly we didn't get pizza anywhere else on the trip, solely saving our taste for Napoli and Napoli alone! Luckily Naples is a port city so we were able to walk off the ship and right into the city. And walk we did!
Eat, Pray, Love
it should sound familiar) and got directions from the information center. It was a pretty far walk and when we got in the area we couldn't find it! At this point we were starving so we decided to pick another place. As long as there was a wood burning pizza oven we were good. Our destination ended up being Cafe Iris.
Oh. My. God. It was so delicious. Probably the best pizza I have ever had. I really wish we each had ordered one because it would so have been worth being overly full! The cheese was perfect and gooey and the crust had just the right texture.... the sauce, the basil.... all of it was amazing. Pizza Margarita ala Napoli, WIN. For dessert we walked up to the glass display and picked out what we wanted via pointing. I ended up with a strawberry profiterole that was literally SOAKED in alcohol. If we had a match this thing would have totally worked flambe. But it was still good.
Naturally Ryan had another espresso.
Afterwards we wandered back through the city to the boat. We had a shore excursion to Pompeii at 1300 so we had about an hour to wander along. We went through the city to get to the cage and chose to wander back down to the port and follow the water going back. Naples was a typical big city, if you're smart you're fine, and we had no problems exploring.
The theatre in Pompeii in panorama, thank you iPhone!
Ryan has to KCCO in Ancient Pompeii!
Below you can see the grooves in the road made by all the wagon wheels. Carts would straddle big rocks that worked basically as raised sidewalks (remember, no plumbing or sewers in most of the town) so this kept everyone above the crap. Literally. The carriages wheels would fit perfectly between the steps.
This was the equivalent of a "fast food" restaurant. The counter was found intact but there wasn't a seating area, so they used to grab and go food here.
Pompeii has a lot of wild dogs that follow tour groups around, especially kids, hoping for a snack. They're so cute!
We also got to explore some of the villas of the Pompeii elite. The remarkable thing was so many of the villas still have the frescoes painted on the walls! Red and yellow paint were a little more common, blue paint was a big sign of wealth because it was very rare.
See, blue walls = MAJOR wealth!
After the villa we wandered a bit more and I took a ton of pictures. I am trying to not overload this post, and failing miserably.
Ryan sitting around the hall of the bath house with a new friend...
Bath house
Next we went to the, um... delicate word.... ah, brothel. Pompeii was a port town so sailors came from all over the world and spoke many languages. So they would just point to the fresco on the wall to "order" what "service" they wanted. Naturally those frescoes survived and are a big deal in Pompeii (they're even on decks of cards in the gift shop. Seriously).
A cool fountain we passed going to the forum, copper piping still visible!
Our last stop in Pompeii was the forum, the big central area of the town were markets, senates and big events happened. The slave market was believed to be there as well as many of the temples. Vesuvius is very easily visible in the background.
I spy with my little eye the top of a statue of the God Jupiter within the ruins of his temple...
On the side of the forum, in where they believe the slave market actually was, all the archeological finds are stored. Tons of bowls, vases, statues and knick knacks are visible. Below is a plaster cast of a dog they found.
One of the more famous casts people recognize. Most people in Pompeii suffocated from the ash and gasses, not death by lava like a lot of people think. This person covering their mouth and nose shows that.
This cast is of a young, pregnant woman. :(
We were able to wander and see the casts and things before we went back to try and get some shopping done before the bus returned.
Leaving Pompeii
We hurried back down to our meeting area to get some souvenirs... the cameo (which we had to go back and pay for since their credit card machine went down), chocolate for my brother, Limoncello for us as well as a Christmas ornament made with volcano ash for us and something for Ryan's sister which she hasn't gotten yet so I won't say on here! We had some time left so we got.... another pizza! Not as good as the first but still damn good!
Afterwards we took the bus back to the boat and prepared for our last night on ship. We showered and packed before heading down to the cigar bar to meet all of our friends. Kristii and Debbie joined us at Alizar for dinner and then we all went to the buffet to be part of the chocolate party! Everything was chocolate and amazing.
We had a long wait at the airport for the security and baggage check areas to actually open but once we got inside, got food and caffeine it was better. It was a long flight back, especially since on my spotty wifi I first got a glimpse that my aunt had taken a turn for the worst and was entering hospice, but I had a 10 hour flight before I could call my mom and talk to her. When I landed in Phili I had texts and voicemails from my mom saying to call her and that was when I heard officially.... so like I said, a long, long flight. I didn't sleep at all, just watched the movies (Enough Said and the second Percy Jackson) and read my books and ate when they offered.
But that, lovely and oh so patient readers, is the end of our world wide adventure. It was an amazing experience, a trip of a lifetime, and I am so blessed Ryan and I were able to do this together. Sorry it took me almost three months to finish the story. Thanks for reading!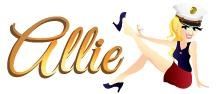 You can follow along with all of the entries from our trip
here
!