Next stop, Florence!
After getting off the bus we got to our meeting place and the first thing we did was have lunch at a Ristorante Finisterrae and man, the food was
amazing
! Ryan got an espresso everywhere we went and he said the one he had in Florence was the best, hands down. We were pretty hungry so we ate a lot. First up was Bruschetta, then I had spaghetti with spicy tomato sauce followed by a ricotta artichoke bake and ended with cannoli. I was so so full! We also had a 2010 Chianti with our lunch, we figured it was the year we got married so it should be good!
Delicious cannoli
The River Arno
Our meeting spot was in front of this large, gorgeous church, the Church of Santa Croce. Our restaurant was off to the left of this church. The details were stunning. As you can see it looked like it rained, and it did, only while we ate lunch. We walked around with some cloudy skies but luckily we missed out on the rain.
Church of Santa Croce
Pinocchio originated in this part of Italy (pino, the pine nuts and nocchio, nuts)
I really wanted to take Ryan to Santa Maria del Fiore because it is one of the most gorgeous churches I have ever seen. Map in hand we made our way through Florence. We knew we wouldn't have time to go see the real David or go into the museum, but the church we could do!
The Gates of Paradise
Inside the church
I lit a candle in every church we went to for my aunt Joan, I didn't know she took a turn for the worst on our trip but I said a prayer in every church we stopped in... and we stopped in a lot of churches.
Brunelleschi's gorgeous dome (Il Duomo) on the inside
We then walked back down to get to the Ponte Vecchio and stopped in the Palazzo Vecchio to see the fake art work dotted around there. I took an art history course in the Mediterranean in college so I bored Ryan with all my favorite sculptures!
Rape of the Sabine Woman
Perseus and Medusa
The Fake David
Neptune's Fountain
After I over art geeked on Ryan we made our way to the Ponte Vecchio and wandered our way across. Centuries ago it was full of meat markets and fish stalls but now it has the most beautiful gold and leather shops you can imagine. Obviously we didn't buy anything but it was fun to window shop!
When you cross the bridge you end up at the Palazzo Pitti which also cost money to go in, but we enjoyed walking around the outside of it. The Medici Family basically ran Florence and they bought this palace when the gentleman (Pitti) building it went bankrupt. They agreed to keep his name on it but they lived in it! Ryan also got my history lesson!
Before we walked back across the bridge we had to stop and get some gelato! I was super stoked for the gelato, I remembered it being so delicious, and I was right. Ryan got chocolate and I got stracciatella, basically chocolate chip, which I remembered loving years ago. It was as good as I remembered.
We had some time to get back to the group so we wandered around until we got back to the church. I loved how the streets looked after the rain so naturally I took pictures of it :P
And since I read Inferno Dante Alighieri also got to have his picture taken! He was our meeting place.
We had about an hour and a half bus ride to the bus and by that point I was pretty exhausted. I may have napped a bit. Jet lag definitely set in at the point so we watched some Pacific Rim before Ryan dragged my tired behind to the gym for the first (and last) time this trip!
Next stop: Monaco!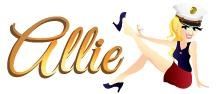 You can follow along with all of the entries from our trip
here
!