Here they are!!! Kaylah from La
ure Love Photography
did a fantastic job once again. I also just made our Christmas cards featuring these pictures... fingers crossed they arrive in time for me to send them out. I am so so behind this year. No cards, no presents, no tree... at least we have an excuse! (:
Enjoy the pictures. I sure have! I cannot wait for our prints to arrive!
Complete happiness.
We are slowly getting back into a routine, a few snags here and there but nothing too terrible. I did catch a horrendous cold yesterday but hopefully the medicine the doctor gave me will zap that fast! Our main missions at the moment, in no particular order are; to get the hubby a passport, figure out a trip, decorate for Christmas, get Christmas presents, and various other things!
Happy happy happy.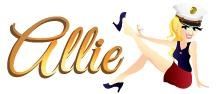 Edit 12/15/14 PERSEC