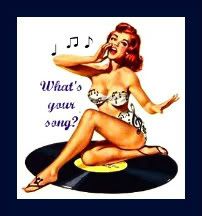 I feel like this song is oddly appropriate for this week.
I started reading Harry Potter when I was barely 11 years old (fitting huh?). I was off to another summer at Girl Scout sleep away camp and my mom told me she found this book about a boy who was a wizard and a detective. I was so not interested. But my mom sneaked Harry Potter and the Chamber of Secrets into my trunk. I heard for some reason that the second book at first was more available in America, hence the reason I started on number 2. Number 1 wasn't here yet!
Needless today I read it three times those few weeks. I was addicted. Sure I was a little confused at first but I soon was immersed in the story and totally did not care about the missing piece or two. I realized then it was the second book and my mom and I hunted to find the first one. I read that, then the second, then again and again. Each book release I was there. A few I was at Borders at midnight ready to go.
Then the movies happened. By this point my best friend Sam was just as immersed in the books as I was. When I heard they were making a movie I scoffed at the idea. Why ruin such a great book by turning it into a movie? (pretentious little pre-teen, wasn't I?) Sam and I were at the movies seeing something when the preview first played. It was one of those theatre's with big screens in the lobby that plays previews while you get popcorn, and I remember we were walking under it and we stopped, backed up, and watched the preview in silence. We then looked at one another when it was over and said, "Ok maybe we'll see it."
I became hooked on the movies too. I learned very on not to compare them too much to the books. I know every movie could not be eight hours long (a girl could dream) so I just learned to love them in their own right, separately from the books. I went to midnight premiere after midnight premiere. Sam and I skipped school to see Harry Potter and the Prisoner of Azkaban and even made tshirts to wear! It had Sirius Black's prisioner number on the front with the name and date on the back. I saw Harry Potter and the Order of the Phoenix when I was in Rome (it had been out two days since all the English shows sold out fast!) and we saw it with Italian subtitles. I have the US versions of all 7 books plus the British ones of One, Three, Five and Seven... coincidence all them being odd numbered. I also have the third one in Greek (because I was there and wanted it!) and the first one in Spanish... which I have tried hard to read.
The seventh book came out when I was studying in Greece, actually on the island of Crete. I went to five bookstores on the island before I found the one that carried the book. I sat with my nose burried in that thing for nearly 48 hours straight (between sleep and study abroad and a test). I cried in the Starbucks when one of my favorite characters died and I cried a bit (for a different reason) when I finished the book.
For the past twelve years this story has been in my life. I cannot believe it is ending so soon. Ryan and I have tickets to the 9:55pm Friday night show (since midnight showings are not ideal when you have to be up for work at 7) and I am both overly excited and slightly dreading it. What will we all do now? :P
I guess there is always
Pottermore
...