Of course a video from last night has to be for the Thursday Link Up!!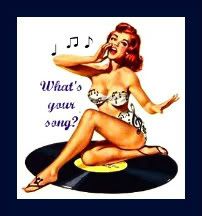 He performed this song, February Song, from the 'B' Stage, about four rows behind me!!! Love it love it love it!
Opening act ELEW, awesome.
Antoinette and I
Hey Josh!
Chattin with the crowd
Gosh I love my hubby for getting me this camera!
LOVE the lights
Oceano, can you spot the Josh sillouette?
"Hey, is that Budweiser??"
Stage
Drums!
Q & A from the crowd, "Time to open the box of chocolates and see where the nuts are!"
Singing Happy Birthday to someone, why didn't I think of that?!
Swoon
More lighting love from the B Stage
Singing
Soulful singing :P
Back on the main stage
Lucky ducks chosen to go on stage, a couple married 19 years and two 'single' ladies all got wine. Except the 20 year old who got a glass of milk!
Encore - Play Me
Encore explaining there is no gospel choir this time for you Raise Me Up so we all better sing along
Encore
Bows
Bows
Thank you DC!
Perfect way to end the night!