Ryan and I continually kept seeing ads for meal/recipe ingredient boxes you could order and debated about ordering one for a long time. I am someone who loves to have variety in their diet and have different dinners to keep things interesting whereas my husband could have baked chicken, steak, or lean hamburger meat, and vegetables for every meal without complaint. My slight need for variety has gotten worse with pregnancy too! If I eat too much of anything over a extended period of time I tend to develop a small aversion to it and not want anything to do with it. The longest lasting being bananas, I haven't had those in about three months and I used to have one nearly every day for breakfast! After talking about it, and continually getting mail offers for small discounts, we decided to give it a go for both the sake of my stomach and him listening to me pester!
Our first order arrived last Thursday with all of the ingredients we needed to make three meals (minus salt, pepper, and olive oil... everything else down to the butter or milk was included). I went online and got to set a menu based on six different options for each week. Considering my husband has been going to the gym a lot and is on a major protein kick I have tended to stick to the ones with meat (or fish) rather then full vegetarian.
We decided to make the first meal that night, Trinidadian Chicken Curry.
Here you can see all of our ingredients laid out and helpfully labeled as well as the recipe card that came with step by step preparation instructions. We were a little excited and just sort of leapt in to cooking without reading through the whole recipe first, so some of our timing was off (ie the grits were ready fifteen minutes early...) but lesson learned!
Our finished product may not have been as pretty as the one pictured but it was delicious! I've never cooked with some of those flavor profiles before (lime and coconut and other spices) but we both really enjoyed it! It was also much more filling than we expected.
We decided Friday to cook our second meal, Spicy Shrimp Spaghetti, as it was a Friday during lent and I am Catholic and do not eat meat on Fridays. This time we made less of a mess and did more of our prep work properly (as you can see my fine chopping skills above!). We also were much closer to the timing of the recipe instead of taking an extra twenty minutes to cook everything!
This recipe was also pretty good, not as good as the first one in my opinion, but still delicious and filling. Ryan was unsure of his until he added more red hot pepper flakes to it and then he was quite a happy camper.

Saturday morning I had rehearsal and was starving when I got home, so recipe number three was prepared! I was so hungry to start I forgot to take any prep pictures and we just ended up with our finished product of Pretzel Burgers with crispy sweet potato rounds. This recipe was probably my favorite, so delicious! We did add extra ground beef as they sent us 85% and we tend to cook with 93% or higher thanks to my sensitive stomach, but otherwise we stayed true to the recipe.
This recipe included a cheddar cheese sauce made from scratch (olive oil, flour, milk, shredded cheddar, barley flowers and seasonings) that I was proud I did not burn or mess up! It was very easy and even though my whisking drove my husband nuts I saw him eating it out of the pot with a spoon after, so I think he was ok with it! It also came with whole grain mustard to put on the buns which just made everything more tasty.
I promise not to do this every week, but I was so excited for our first order I couldn't resist! We don't plan on having it for too long as it is a little pricey (really my only downside) but it is manageable in our budget right now. If you've been on the fence about it I recommend it for sure!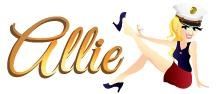 PS - This post is in no way affiliated with Blue Apron, I just wanted to share my own opinions on our first order! They do not know I exist, except for the fact that I am a customer.