Is your husband (brother/father/son/uncle/insert any male figure in your life here) impossible to shop for? Mine is... he never wants anything! I have honestly given him socks for Valentine's Day and underwear for Christmas because they were the only things he needed or wanted. His wallet is untouchable, his cologne is never really used, he rarely wears ties (being in uniform 90% of the time) and he only wears a watch when he is in the field or deployed. I have tried to get him small, fun, creative things but mostly they end up not used or in a drawer somewhere. Sound familiar?
Well I was recently contacted by Man Crates and I think I now have a solution for my picky husband! Man Crates are trying to be the ultimate resource of
gifts for men
and so far I think they are nailing it. All Man Crates (unless otherwise specified) come literally in a
crate
with a crowbar to open it. Because tools and things like that are
super
manly, especially when you get to crack open a crate! They also do provide a
military discount
. It's a shame Ryan's birthday is in February and Christmas is so far away because I found a few crates I know he would love. Like....
The Personalized Barware Crate. It comes with personalized pint glasses, coasters that are also bottle openers (which are also personalized), the crate and crowbar to open it, plus four different salty snacks to accompany his beer! My husband would love this. He'd also love the...
The Grill Master Crate. It is ridiculously awesome, I can't lie. It comes with a brass-knuckle meat tenderizer, a cast iron smoke box, a set of four steak thermometers, dried hickory wood chips and three different BBQ sauces/spice blends. Oh yum.
So when Man Crates contacted me asking what I would put in my own survival kit (my personal essentials if you will), I decided to give it a go. Now we are assuming my things needed to survive (food, shelter, fire, husband, the Dup) are all currently included. These are my essential frivolities if you will!
1.
Chapstick. I seriously cannot live without it. If I forget to put it in my pocket or my purse I feel awful the rest of the day, like my lips are shriveling off my face. Yes, dramatic I know, but that's addiction for you.
2.
Books. I need a large bookshelf in the corner of our survival hut that magically provides me with books on a constant basis. Reading is my ultimate escape and I thorougly enjoy it!
3.
Nutella. Because it is amazing. Period. I eat it out of the jar with a tablespoon if I am having a bad day. Or a semi bad day. Or a good day. It happens a lot.
4.
I know I am supposed to be on a deserted island, but I get cold easily, so a fleecy comfy hooded sweatshirt is a must. I need to be snuggled up at night so let's assume my island can get a little chilly every now and then.
5.
I'd love to have my very own DSLR camera. The island I am sure would be gorgeous and full of photo opportunities, so I plan on taking a lot of pictures to remember our time there after we are rescued. Gosh, I am optimistic today aren't I?
What would you need to have in your essential Blogger Crate if you were on a deserted island? Let me know in the comments below! And check out Man Crates for some fun guy gift ideas.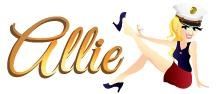 Note: All thoughts in this post are my own. Man Crates asked me to do a post but I was not compensated for my opinion in any way.