I have tried entering a lot more photo contests lately... no luck so far but I keep trying! This is the Crazy Days of Summer Entry sponsored by
Project Alicia
. Her photos are gorgeous and make me green with envy! This week's theme is Blue Skies, and I had just the picture to enter.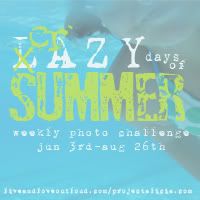 I took this when I studied abroad in Italy, the trees and sky were just too perfect. I loved all of it! This was right in the middle of Rome. Bliss indeed.
After work tonight I am heading to a
Parade
with Kendra, another Marine wife whose husabnd Tim was close with Ryan. Her newborn Bentley is coming as well as her little brother. I haven't been to a Friday parade in ages, I hope I keep it together! Seeing all the guys (especially ones Ryan worked with) and not him may be difficult. Wish me luck!
Also, I have been following
this blog
for awhile now... this little boy Ty has just passed his one year mark having a series of brain tumors. His mom updates their blog regularly and I always keep the Campbell Family in my prayers. Since Ty just hit his one year mark with cancer his mom made this video...
September is pediatric cancer awareness month so check out the video, and maybe read along with Ty's story. Of course, say a prayer or two while you're at it.
Thank you.